Gloucestershire Police recruitment freeze ends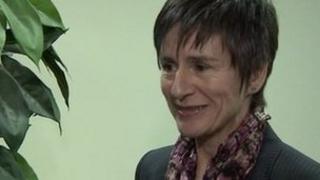 Gloucestershire Police has begun advertising for new police officers after a four-year recruitment freeze.
In 2010 the force deferred posts for 98 fully trained new recruits because of funding cuts.
It is now looking to employ 24 new officers in two intakes over the next year.
Chief Constable Suzette Davenport said the current number of officers was below an established level so more were needed.
Ms Davenport said the force had "successfully reshaped" to remove about £20m from its budget in response to budget cuts in recent years.
"As we've gone through that reorganisation we have established a specific number of police officers, staff members and PCSOs and we've got to a stage where we are below that number, and therefore we want to recruit officers into the force off the streets, rather than transferees from other forces."
Gloucestershire Police has 1,207 police officers. In 2010, the figure was 1,339.
The starting salary for police officers has dropped to £19,000 for total novices. It was previously £23,000.
"We are looking for a group of dedicated individuals, committed to what can sometimes be a very difficult job," added Ms Davenport.
"However, I believe it's a privilege to be a police officer and the right people will find it a hugely rewarding experience."