Derelict Axiom Centre in Cheltenham up for sale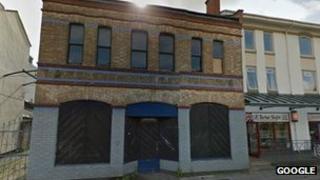 A former arts centre in Cheltenham which has lain derelict since it closed 13 years ago is up for sale.
The Axiom Centre in Winchcombe Street closed in 2000 after concerns were raised over the way it was being run.
A number of attempts were made to revive the centre before Cheltenham Borough Council sold it to Haysport Properties in 2005.
Commercial property agent DTZ confirmed the building was up for sale but was unable to comment further.
Andrew Lansley, who is a lecturer in popular music at the University of Gloucestershire, has campaigned to get the building reopened as an arts centre.
He welcomed the news that it was up for sale.
"It's a beautiful old building and I think with a bit of love and investment it could become a fantastic facility again," he said.