A417/A419 'noisy road' campaign backed by councils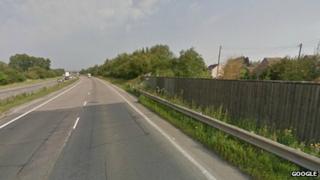 Campaigners who want a busy road in the Cotswolds to be reclassified as a noise "hotspot" by Defra have now got support from three of their local councils.
The A419 Noise Action Group wants a concrete part of the A417/A419 bypass to be resurfaced to make it quieter.
Gloucestershire County Council, Wiltshire Council and Cotswold District Council are writing to Defra asking it to redesignate the section.
The road runs from Latton in Wiltshire to Cirencester in Gloucestershire.
The A419 Noise Action Group wants the Highways Agency, which is responsible for the section of road, to replace the concrete with a quieter material.
The road was not included on Defra's UK noise map when it was created in 2008.
The group's chairman, Liberal Democrat councillor Paul Hodgkinson, said the group was "delighted" that the three councils were backing the campaign.