WM Active faces prosecution over Cotswold Country Park death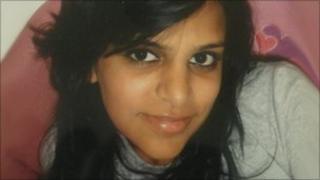 A company which runs a water park in Gloucestershire where a teenager drowned is to be prosecuted, the local council has said.
Cotswold District Council said it was "in the public interest" to prosecute WM Active Ltd "for non-compliance with health and safety legislation".
Kajil Devi from London died at Cotswold Country Park and Beach in 2010.
WM Active said the inquest had "found her death to be accidental" and it "did not know what grounds" the council had.
Kajil, who was 15 and could not swim, died at the park on 11 July 2010, after slipping under the water.
A four-day inquest last year ruled her death was an accident.
'Released to media'
A spokesman for Cotswold District Council said since the "tragic drowning" it had taken "substantial investigations into the health and safety operations and procedures at the open water leisure facility".
He said it had "sufficient evidence" and had "requested Gloucestershire Magistrates' Court to issue a summons".
He added: "As this is a criminal prosecution, Cotswold District Council will not be able to provide any further information until after the conclusion of the legal proceedings."
A spokesman for WM Active Ltd said: "As far as the coroner was concerned, it was an accidental death.
"We don't know what grounds for prosecution the council is coming forward with now."
He added the council had not informed the company about the prosecution and that it had been "released to the media, before we were told about it".
The Cotswold Country Park and Beach forms part of the Cotswold Water Park on the Gloucestershire-Wiltshire border.