Leckhampton new homes plans submitted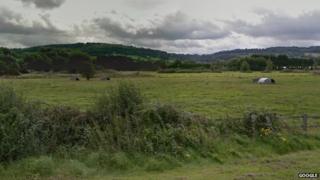 Plans have been submitted to build 650 homes in the Leckhampton area of Cheltenham.
Bovis Homes and Miller Homes want to build on land off Kidnappers Lane and the proposals also include provision for a GP surgery and primary school.
The land is within an area earmarked for 33,000 new homes, which was agreed as part a housing plan for north Gloucestershire last week.
Campaigners have said they will fight to stop the proposed development.
Kit Braunholtz from the Leckhampton Green Land Action Group said: "We shall carry on fighting as we have done for years.
"We shall be strongly objecting to the inclusion of this land in the Joint Core Strategy (JCS).
"There will be an impact on the landscape just below the Cotswolds the traffic on the Shurdington Road will be terrible, and the numbers of houses the JCS says they need is totally unrealistic."
The plans will be published on Cheltenham Borough Council's website within the next few weeks and are due to be discussed by council planners before the end of the year.
The JCS, which has been approved by councillors in Cheltenham, Gloucester and Tewkesbury, looks at the need and location for housing, employment and support infrastructure up to 2031.
A public consultation on it will begin on 15 October.