Facebook paedophile from Cheltenham jailed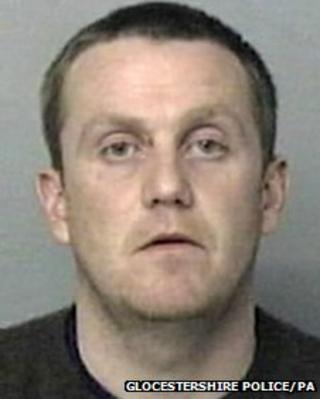 A man from Cheltenham has been jailed for 16 months after tricking a teenage girl into sending him indecent pictures of herself.
Ben Kesterton, 35, pretended to be a 20-year-old woman on Facebook to start a relationship with the girl, who sent him pictures when she was aged 15.
Gloucester Crown Court heard Kesterton threatened to distribute the images when she called off the relationship.
The girl tried to commit suicide after she learned the truth, the court heard.
Recorder Ben Browne QC described the offending as "sophisticated" and told Kesterton his crimes were so serious that only an immediate custodial sentence was justified.
'Pornographic images'
"You engaged in a series of online communications with the girl over a period of 18 months and those communications were of a highly sexualised nature.
"What followed I regard as far more serious.
"When she became suspicious and stopped communication you engaged in a campaign of blackmail, although it is not charged as such, you set out to threaten her into continuing communication with you.
"You also made threats to publish them on Facebook and that would reveal to her friends and family the nature of the relationship.
"The trauma that such threats would produce would be perfectly obvious to you as they would to any person. The result, that she would attempt suicide, is all your doing."
At an earlier hearing Kesterton, of Granville Street in Cheltenham, pleaded guilty to four charges of making indecent photographs of a child and a further three counts of distributing the images.
The court was told the victim was aged 13 when she first made contact with Kesterton in 2010.
The girl, who is now 17, was at the time questioning her own sexuality and believed Millie Rose was a real person, the court heard.
By December 2011 the girl had become suspicious and stopped contact, but Kesterton threatened to publish photographs of her.
Prosecutor Julian Kesner said: "The girl was utterly devastated at what happened and she pleaded with the defendant not to publish the photographs."
Kesterton was placed on the sex offenders' register for 10 years and given a sexual offences prevention order until further notice.