Cheltenham shoplifter banned from 72 shops with Asbo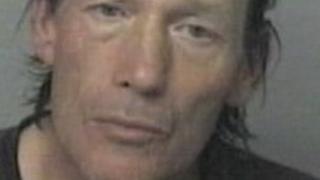 A Cheltenham shoplifter has been banned from entering most of the shops in the town centre for the next three years.
Raymond Grant, of no fixed address, cannot enter 72 shops, as well as restaurants and a cinema complex.
PC Suzy Armstrong, of Gloucestershire Police, said she hoped the anti-social behaviour order (Asbo) would reassure local business, shoppers and residents.
Civil liberties group Big Brother Watch said it would be better to solve the underlying issues than rely on an Asbo.
The order came into force on 30 August and will be valid for the next three years.
Director of Big Brother Watch, Nick Pickles, said: "Perhaps rather than issuing press releases to look tough the police force spent its time tackling the underlying issues this kind of case wouldn't arise."
Intimidated staff
Police applied for the Asbo after Grant was convicted of shoplifting offences earlier in the year.
The order was successful as the court found he had been going into shops, shouting, demanding money, swearing and intimidating staff.
He is also banned from going to Henrietta Street, where there is a multi-screen cinema and restaurants complex.
Ms Armstrong said: "We strongly believe that we should do everything within our power to support shop owners and staff in preventing shoplifting offences and to provide a safe environment for them to work, free from abusive language and intimidating behaviour."
Beechwood Shopping Centre is where some of the shops mentioned in the Asbo are located.
A spokesman said: "Beechwood shopping centre and its stores are a member of Daysafe, Cheltenham's retail crime reduction scheme that works in partnership with the borough council, the police and the chamber of commerce.
"As such, known offenders are automatically banned from our scheme. Any measures that can be taken to safeguard our retailers and our shoppers can only serve to be reassuring for all concerned."