Tirley village hall to get £75,000 revamp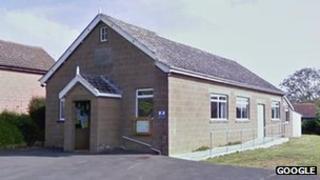 An 80-year-old village hall in Gloucestershire is to be given a complete overhaul after receiving about £75,000 in funding.
An extensive refurbishment of Tirley village hall is being paid for by a grant from Tewkesbury Borough Council and funding from National Grid and Gloucestershire Environmental Trust.
The work includes an extension to its car park and a new children's area.
The refurbishment is expected to be complete in October.
Tewkesbury Borough Council's Mike Dean said: "Tirley doesn't have many local amenities so it is important that the ones they do have are looked after well."