Inquiry date for rejected £500m Gloucestershire incinerator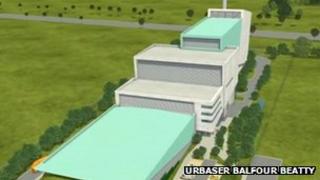 A date has been set for a government inspector to study the thrown-out plans for a £500m waste incinerator in Gloucestershire.
In March, councillors voted unanimously to reject the plans on grounds of visual impact.
Urbaser Balfour Beatty, the company chosen to build the plant, has since appealed against the decision.
It has been confirmed a 20-day inquiry will start on 19 November with a final decision expected next summer.
Gloucestershire County Council has already signed a 25-year contract with the firm to build the facility at Javelin Park, Haresfield, which is close to junction 12 of the M5.