Man wanted in connection with woman's death in Cheltenham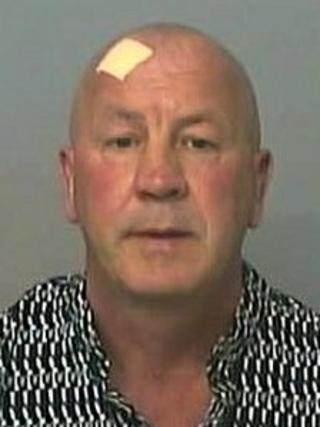 The former husband of a woman who was found dead at her home in Cheltenham is being sought by police over her murder.
The body of a woman, believed to be Jane Wiggett, was found when police were called to Mendip House, Mendip Road, Whaddon, early on Friday.
Gloucestershire Police say they want to locate Danny Spencer in connection with the death.
A police spokesman said Mr Spencer, 57, was well known locally, and is a regular drinker in town centre pubs.
He is not considered to pose a threat to the public, but the public should not approach him, the spokesman said.
The spokesman added that Mr Spencer, who is local to the Cheltenham area, has previously lived abroad and is believed to be seeking to leave the country.