Moreton-in-Marsh hospital demolition order extended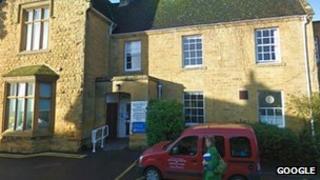 An order protecting an old hospital in the Cotswolds against future demolition is to remain in place.
In May, a temporary restriction was placed on the Victorian parts of the former Moreton-in-Marsh hospital.
Cotswold District Council has now confirmed the order will remain, but will be reviewed following any future re-development of the area.
The authority had previously feared a lack of planning control in place could lead to its demolition.
It has said the building is of "architectural and historic interest" as well as being a "cherished landmark" locally.
The hospital was shut in 2012 when the new £11m North Cotswolds Hospital opened.
NHS Property Services, which owns it, is yet to decide on the future of the building.