Tewkesbury community hospital faces further delays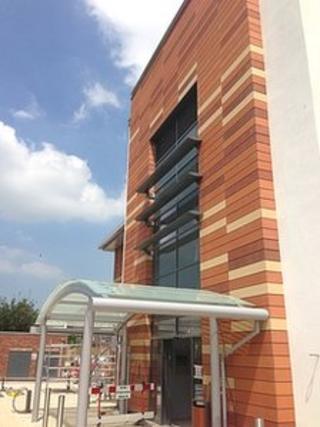 Further delays have postponed the opening of a £10m community hospital in Tewkesbury.
The hospital had been expected to open at the weekend after earlier problems with the building's lifts.
But days before the doors were supposed to open "issues" were found in the building's control systems.
A Gloucestershire Care Services NHS Trust spokesman said it would be "much simpler and safer" to resolve the problems before the hospital opens.
"It's common that in the final stages of commissioning a large and complex building such as a hospital, issues are identified with control systems," the hospital spokesman said.
"Whilst this delay is frustrating, it is the right course of action to ensure a safe and secure environment for patients, staff and relatives," he added.
Patients, visitors and staff are requested to continue to use the Barton Road entrance to the present Tewkesbury hospital and use the existing telephone numbers until advised otherwise.
The new £10m hospital was built after facilities at the Barton Road site became outdated.
The old building, which is next door, treats some 30,000 patients a year and is due to be demolished following the changeover.