Eyesore Golden Egg building in Gloucester to be demolished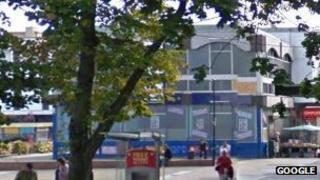 An eyesore building in Gloucester city centre which has lain derelict for more than a decade will be demolished in January
The 1960s-built Golden Egg building in Kings Square, a former restaurant, has been bought by the city council from owners Aviva Investors.
The council is working with Stanhope to redevelop the Kings Quarter area.
Gloucestershire City Council's Paul James said he wanted to bring "a bit of life" to the location.
Local people and councillors have been lobbying for the removal of the unpopular structure for years.
Mr James said he is looking forward to "seeing the back of the building" in the new year.