Tewkesbury Abbey gets new low energy lighting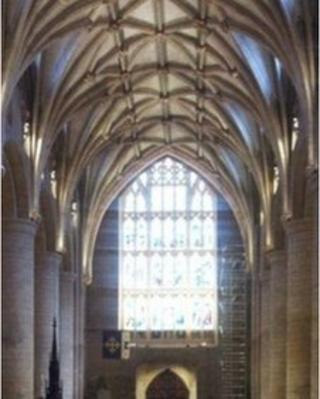 Tewkesbury Abbey has become one of the first large buildings in the country to be fitted with a new type of energy efficient lighting.
The first phase of a project to replace old lighting in the nave of the 12th Century building with LEDs has been completed.
It has been paid for through a £400,000 grant from The Friends of Tewkesbury Abbey.
A spokesperson said the scheme would significantly reduce running costs.
Fundraising is continuing for similar lighting to be installed in the rest of building.
Vicar of the abbey, The Revd Canon Paul Williams, said: "The first phase is done, the nave looks wonderful."