Cheltenham sex attack: Football fans could identify suspect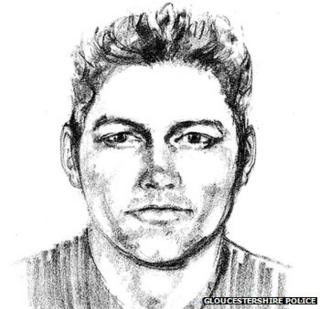 Cheltenham Town football fans are being asked to help identify a man suspected of attempted rape in the town.
A 22-year old woman was sexually assaulted on Brunswick Street between 03:30 and 04:00 GMT on Sunday, 3 February - the day after a home game.
Det Sgt Nigel Hatten said: "This was a harrowing attack for the victim and we are determined to find the man responsible and bring him to justice."
The image has been released ahead of tomorrow's game to appeal to fans.
Cheltenham Town had played at home against Torquay United on Saturday, 2 February.
Police hope that football fans attending the home game in Cheltenham tomorrow can help identify the suspect.
"Even if you are not 100% sure we would much rather have the name and be able to rule them out than miss the opportunity to see this man put before the courts," said the detective.