Royal Agricultural University title for Cirencester college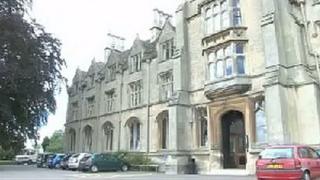 The Royal Agricultural College in Gloucestershire has been granted university status.
As of 18 April the college, which has more than 1,150 students, will be known as the Royal Agricultural University.
Principal Prof Chris Gaskell said university status "described best what the institution does and aspires to do" and benefits students and employers.
Not everyone supported the change. Last year nearly 700 people signed a petition calling for it to be scrapped.
Opponents claimed the the name change would "act to the detriment of the reputation, brand, attraction and recognition of the Royal Agricultural College and its Alumni".
The college, which teaches subjects such as agriculture, business, equine management and food production, is the oldest of its kind in the English-speaking world, dating back to 1845.
Prof Gaskell said: "We will enhance our position as a world-class higher education institution.
"Agriculture, food and land management are some of the most important industries in the world."