Gloucestershire out-of-hours service to change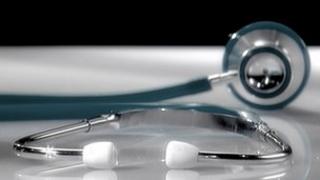 Gloucestershire's out-of-hours GP service is being put out to tender.
NHS managers say they are legally obliged to allow contractors to bid to run the service when the current deal runs out in September 2013.
Great Western Ambulance Service (GWAS) and Gloucestershire Care Services has provided the scheme since 2004.
Health workers claim care could be affected if a private firm runs the service - but the NHS denies this would happen.
Shane Clark, the Unison vice chairman for GWAS, said: "In October, 398 contracts were signed in eight NHS areas to private companies worth £262m.
"We know that NHS services are being outsourced to private companies for profit."
Local doctor Jeremy Welch, who is the clinical commissioning lead for the service, said the contract had to go out to tender as their "hands were tied legally".
"We don't actually have a choice", he added.
"We have taken some legal advice and because the contract has come to an end, we are unable legally to just to keep extending the contact.
"It's not about price, it's about quality of service. That may well be the current provider, that may well be a new provider that offers that service.
"We have a very good out-of-hours service in Gloucestershire and we absolutely want to maintain that service."