Work on Kemble to Swindon railway line starts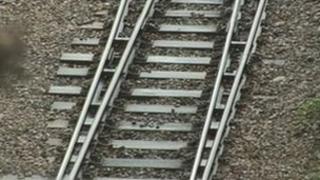 Preparation work to redouble the Kemble to Swindon railway line has begun.
Despite concerns it would fall victim to government spending cuts, the £45m project was approved in March 2011.
Adding an extra track to the 12.5 miles of single track will end a bottleneck between Cheltenham, Stroud, the Cotswolds and London.
The work will include a month-long closure in summer 2013 and several months of evening and weekend closures, Network Rail said.
The section between Swindon and Kemble was "singled" in the late-1960s as a cost-saving measure by British Rail, under agreement with the government.
The redoubled line is due to be fully operational in 2014.