Fake clothing from Gloucestershire to benefit African poor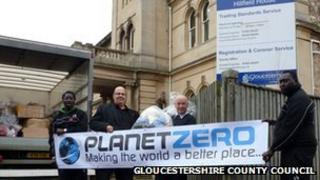 Counterfeit clothing and footware seized by trading standards officials in Gloucestershire is to be sent to Africa to help people in need.
It is working with the Bedford-based charity Planet Zero to export a "substantial amount" of fake goods.
A trading standards spokesman said disposing of the goods this way would help the most underprivileged and vulnerable in society.
"It also avoids having to send the goods to landfill," he added.
The charity has recently sent more than 200kg of clothes to Senegal in western Africa.