Stroud General Hospital undergoes 'major refurbishment'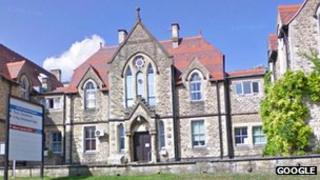 A "major refurbishment" project is under way at Stroud General Hospital.
The eight-week project includes re-flooring several departments, fitting new doors and upgrading shower facilities on the Jubilee Ward.
The project is being jointly funded by NHS Gloucestershire and Stroud Hospitals League of Friends, which is making a contribution of £150,000.
A spokesperson said all services would be running as usual, except where patients were contacted directly.
"Patient care and safety comes first, and we are planning the refurbishment around our patients' needs," said Rosi Shepherd from Gloucestershire Care Services, which runs Stroud General Hospital.
"This includes our contractors working during weekends and evenings when certain areas of the hospital are less busy."
Work is scheduled to be completed before Christmas.