Winchcombe hospital site put on sale for £1.2m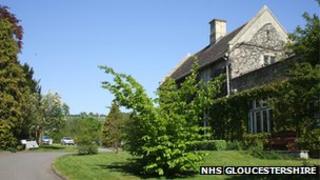 Winchcombe Hospital, which closed in 2008, has been put on sale for £1.2m by NHS Gloucestershire.
NHS Gloucestershire said it had delayed selling the property due to "a falling and uncertain property market" but now hoped to sell it for a better price.
Councillor Ron Allen said: "Something needs to happen on the site; we await development, really, but it depends who buys it."
About £50,000 has been paid in maintenance costs since it closed.
Because the site was originally gifted to the Primary Care Trust, a proportion of the assets of the sale will eventually be given to the local community.
The hospital was replaced after it closed in 2008 with two new hospitals, in Dursley and Moreton.