Fall in children held in Gloucestershire police cells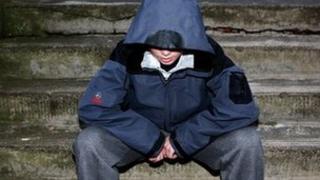 The number of under-16s held in custody in Gloucestershire has fallen by 68% over five years, a BBC investigation has found.
A Freedom of Information (FOI) request revealed 2,764 young people were held in police cells in 2007.
The figures show the number had dropped to 874 in 2011.
Gloucestershire Police said the fall was due to the introduction of restorative justice and an overall drop in youth offending.
The figures show 24 children aged 10 have spent time in custody since 2007. The majority of those spent less than four hours in the cells.
'Prevent and deter'
Ch Insp Richard Smith from Gloucestershire Police said the way police now deal with young offenders means fewer of them end up in a police cell.
"The police focus now is very much on prevent and deter rather than catch and convict.
"Crime figures are down for the fifth year running and that is also contributing [to the statistics]."
Frances Crook, chief executive of the Howard League for Penal Reform, said: "Gloucestershire is an excellent example of a police force committed to keeping children safe and out of trouble, while not wasting public money on needlessly taking them to court and putting them behind bars."
Alison Williams from Gloucestershire's Youth Support Services said: "We are seeing a big reduction in the number of people going through the courts.
"These figures highlight the fact that we are doing better at identifying young people who are on the edges of crime and who need support to stop them moving further into crime.
"There is still more we have to do to reduce crime among young people," she added.