Police holiday ban during badger cull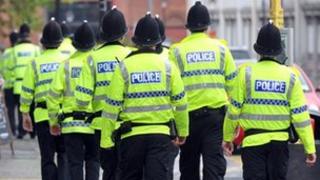 Gloucestershire Police officers have been banned from taking holidays during a badger cull planned for the county.
The local Police Federation said it had received "more disgruntled calls" over this than plans to reform the police pension.
But the force said its decision was normal when planning for major events.
Farmers in the west of the county have been licensed by the government to shoot up to 70% of badgers in an effort to tackle bovine TB.
A Gloucestershire Police spokesperson said of the banning of leave during the cull: "This is regrettable, but is standard practice when planning for events which may place increased demands on resources."
Tracy De Young, chair of the federation, said officers were "not happy".
"For a lot of officers, the first chance after the summer period to have time with their families would be October, and now the force is saying 'until we get everything in place, there is a ban until 2 January' which covers the next half-term and the Christmas period.
"So for some people, the prospect of a family holiday won't be until the next half term in February."
Gloucestershire Police said leave for exceptional circumstances would still be granted and the situation would be kept under constant review.