Gloucestershire groups urge action over traffic issues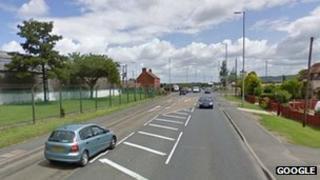 Three traffic bottlenecks in Gloucestershire are hindering business performance, commercial groups have told the Highways Agency.
The Local Enterprise Partnership and G First want to see the hotspots resolved at Ashchurch, J10 of the M5, and the Air Balloon roundabout on the A417.
Goods deliveries to and from the county are delayed and improvement is needed for a sustainable future, they say.
A letter has been sent to the Highways Agency to lobby them over the issues.
Diane Savory, chair of Gloucestershire LEP, said: "We want the Highways Agency to find a resolution to these pinch points to ensure our county has an infrastructure to support the growth of Gloucestershire.
She added further development in the areas would "exacerbate these issues and stop people from doing business" in the county.
G First's Mike Curran said there was no hard evidence for any problems faced by businesses which they wanted to change.
"What we are trying to do is get in touch with all local businesses to develop a whole series of case studies about what the costs are, in true terms to them, so we can use that to lobby the county council," he said.