Cirencester town centre plans go on display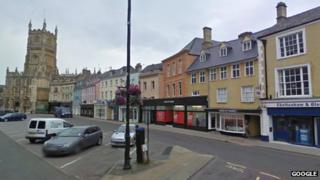 Plans for the regeneration of Cirencester town centre, including proposals to revamp the market place, have gone on display.
The town council wants to reduce traffic and to provide an area for public events in front of the church.
It follows the publication of The Portas Review of High Streets last year, which suggested ideas to breathe new life into run-down town centres.
The plans have gone on display at Bingham House.
Many of the area's yellow lines, kerbs and traffic lights would also be removed as part of the proposal.
The exhibition will continue until Saturday.