Forest of Dean District Council votes to ban badger cull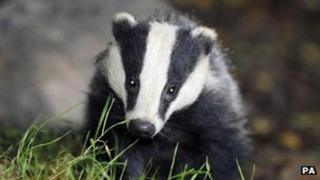 A council in Gloucestershire has voted to ban the culling of badgers on its land.
Farmers in the west of the county have been licensed by the government to shoot up to 70% of badgers in an effort to tackle bovine TB.
A small part of the Forest of Dean falls within the 300 sq km zone, the exact location of which is secret.
District councillors voted to ban the cull on the authority's land at a meeting on Thursday night.
Campaigners say the cull will not have a significant impact in reducing the disease and are calling for the government to focus on the vaccination methods instead.
But those in support of a cull argue the move is needed because badgers spread TB to livestock, costing taxpayers and farmers millions of pounds.