Gloucester clubbers to be asked about safety at night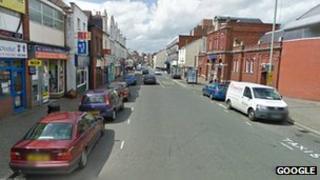 City bosses concerned about the safety of clubbers in Gloucester are to hold a public consultation into the issue.
It is believed that more needs to be done to improve night time safety in the Eastgate area of the city.
Those visiting at night are to be asked about ideas such as improved lighting, making the area fully pedestrianised and moving the taxi rank.
The idea was agreed following a meeting between the city council, county council, police and local businesses.
'Realistic vision'
The area surrounding Eastgate Street is seen as being the hub of the city's nightlife with a number of restaurants, takeaways, bars and clubs.
It was agreed at the meeting that more needed to be done in the area than simply upgrading the CCTV.
Councillor Jennie Dallimore, from Gloucester City Council, said: "The physical environment gives the feeling of being unsafe, so lighting, CCTV, and the space itself all require attention.
"We also need a realistic vision of what we want lower Eastgate Street to be in the daytime and the night time and the balance of uses we want to see there."