Footbridge will link city centre to nature reserve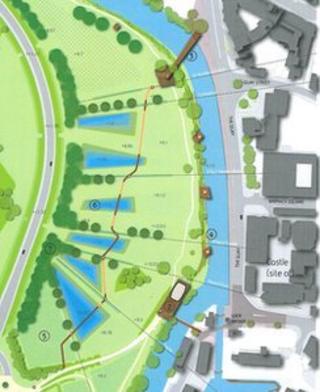 A new footbridge is to be built linking the centre of Gloucester with the Castlemeads area of Alney Island.
The aim is to open up the land between the two arms of the River Severn as a green space for people in the city to enjoy.
It is part of a master plan which includes a system of boardwalks and flood viewing platforms across the wetlands and water meadows.
The aim is to see the new footbridge under construction in 2013.
Designs for the new bridge are invited through the Institution of Structural Engineers.
The overall construction cost is expected to be around £250,000.