M5 Gloucester service station appeal rejected by court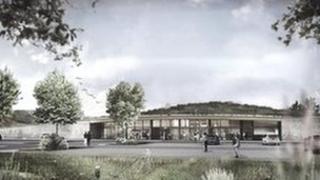 Campaigners have lost a final appeal against a new £35m service station on the M5 in Gloucestershire.
Calls for a judicial review into the plans, approved in 2010, were thrown out in April. The High Court has refused to overturn the decision.
Westmorland and Gloucestershire Gateway Trust is expected to start work at Ongers Farm, between J11a and J12 at Brookthorpe, later this year.
The group that appealed against the plans said it was "disappointed".
Mark Gayle from Gloucestershire Gateway Trust said he was "pleased" with the decision.
"It will create hundreds of local jobs and benefit local community groups," he said.
Welcome Break and Roadchef, which both operate service stations on the M5, objected to the plans claiming permission for the scheme was granted unlawfully.
They were joined in the campaign by Brookthorpe with Whaddon Parish Council, Harescombe Parish Council and the Campaign Against Motorway Service Area.
The chairman of Brookthorpe-with-Whaddon Parish Council, Eric Hibbert, said: "Although we're very disappointed there will be a motorway service area at Brookthorpe-with-Whaddon, we could not have done any more than we have done."
The service area is expected to open in 2013.