Cheltenham and Cotswold waste collection services combine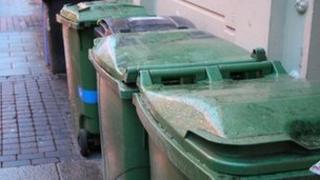 The first stage of a scheme which will combine waste collection services at two Gloucestershire councils has begun.
Environmental services staff from Cheltenham Borough Council have started working for a new company which it owns jointly with Cotswold District Council.
The firm, called Ubico Ltd, will collect rubbish and recycling, and clean the streets across both areas.
The authorities claim it will save an estimated £700,000 in running costs.
Environmental services staff working at Cotswold District Council and waste collection staff from SITA UK will join the company in August when SITA's current contract finishes.
A spokesman said the only noticeable difference to residents will be the introduction of kerbside plastic recycling in the Cotswolds.