M5 Gloucester service station judicial appeal thrown out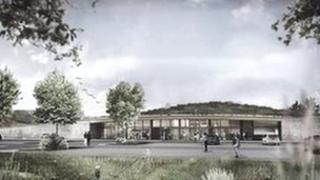 An appeal against a plan for a new service station on the M5 in Gloucestershire has been thrown out.
The £35m service area near Gloucester - proposed by Westmorland and Gloucestershire Gateway Trust - was given planning approval in 2010.
But Welcome Break and Roadchef objected saying Stroud District Council did not fully consider an analysis of the need for another service station.
Mr Justice Bean backed the council after a two-day hearing in Birmingham.
The motorway service station will be built between J11a and J12 at Brookthorpe.
Sarah Dunning, from Westmorland, said the firm was "very pleased" at the decision.
Mark Gale, Chief Executive of Gloucestershire Gateway Trust, commented "I am delighted that the High Court has upheld the democratic decision of Stroud District Council.
"We have waited a long time for this good news. Now we just want to get on with delivering the project and all the local benefits."
Barry Wyatt from Stroud District Council said: "The decision of the High Court not to uphold any of the grounds of the challenge to the lawfulness of the council's decision is great news.
"Once again the robustness of the council's procedures in making these difficult decisions has been proven."
Welcome Break did not respond to requests for comments while Roadchef said it was unable to comment on the decision.