Bid for £1.3m Northleach Old Prison revamp is rejected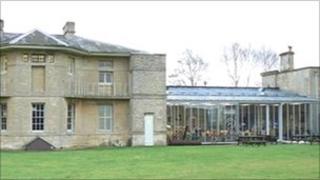 A Gloucestershire group's £1.3m bid to the Heritage Lottery Fund to redevelop a listed building has been rejected.
The Cotswolds Conservation Board wanted to buy Northleach's Old Prison, where it has offices and exhibitions, and create a visitor centre and cafe.
The building is being sold by Cotswold District Council to save ongoing repair and maintenance costs.
A Heritage Lottery Fund spokesman said the project did not offer as good value for money as other proposals.
He said: "We are happy to continue a dialogue with the Cotswold Conservation Board as they consider their future options for both the building and the collection."
Cotswolds Conservation Board director, Martin Lane, said: "While we are obviously disappointed with the Heritage Lottery Fund decision, we are currently looking at other options to help realise the long-term vision for the building.
"We have demonstrated, through our initial application, that the Old Prison is much-loved and has the potential to become a great resource for the local community."