Cinderford's homes and road plan agreed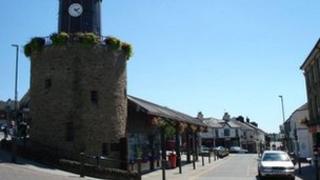 A plan to build 1,000 homes, college buildings and a new link road for a town in the Forest of Dean has been approved by government inspectors.
The Northern Area Action Plan (AAP) for Cinderford is now expected to be formally adopted by the Forest of Dean District Council in February.
Councillor Graham Morgan, said the extra housing would help many local people waiting for spaces.
Under the newly-agreed plans, a new college campus could open in 2015.
Gloucestershire College said it would now be exploring whether it could relocate its Forest of Dean campus to the northern part of Cinderford.
College Principal, Greg Smith said: "We can now start developing a feasibility plan to see if we can move the college - we think over the next nine months or a year we'll start by seeing what's in the ground and whether we can build a college there, and then we can decide how big it will be.
"When that's over, we will look at finding the funding."
Biomass plant
Approval has also been secured for the district-wide growth plans until 2026.
The larger plan, called the Core Strategy, involves building a total of 5,000 new homes - including those planned for Cinderford - as well as a biomass plant.
Meanwhile in Stroud, a public consultation has started into plans to build 5,000 homes in the Five Valleys, with 1,500 of them planned for the village of Eastington.
Residents in Eastington have begun a campaign against the proposals, saying it would clog up the main roads leading into Stroud.
Stroud District Council has said the new homes were needed.