Bishop of Gloucester being asked to bless more toilets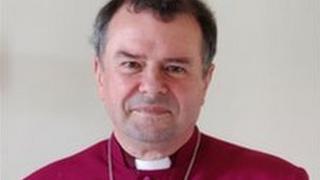 The Bishop of Gloucester has said he is being asked to bless toilets as more of the county's historic churches are modernised to include the facilities.
The Right Reverend Michael Perham said he would be blessing the new toilets in St Andrew's Church, Naunton, later.
He said: "I have to bless what they call new facilities, meaning a new loo.
"I'm pleased to say a lot of mediaeval churches in Gloucestershire which haven't had loos are getting them. I'm quite frequently blessing loos."