Bishop of Gloucester criticises council prayer ban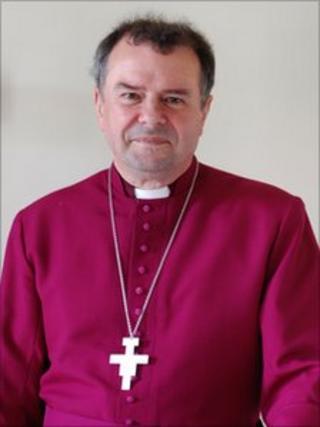 The Bishop of Gloucester has stepped into the row over the banning of prayers from county council meetings.
For many years Gloucestershire County Council has observed a prayer at the start of the meetings at Shire Hall.
The Rt Rev Michael Perham said even if people did not sign up to a particular faith they have spiritual values and want that to be part of their lives.
The council said the wording had changed because some had different faiths or were not religious.
"I am quite clear there should be no permanent changes in practice without a full discussion involving all the people that will be affected at the council," Bishop Perham said.
'Mark of respect'
"A decision to exclude prayers from the county council is going in the opposite direction to where a lot of people are going."
The move was made by the chairman of the Conservative-run authority, Councillor Brian Thornton.
"The reason I took the decision was that at a previous meeting when I spoke the prayer there were several members who did not stand up as a mark of respect," Mr Thornton said.
"After that meeting I asked them if they would be prepared to do so and they said 'no' and suggested various options which I have looked into.
"Eventually we decided to go with a non-religious secular exhortation," he added.