Stephen Morris reviews Cheltenham band Ezekiel Butler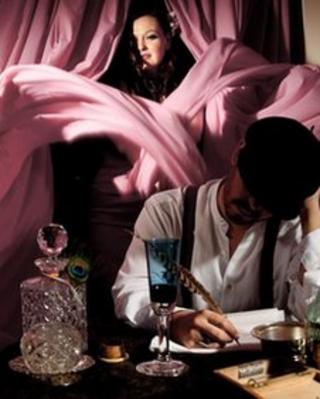 Last time we checked in on Ezekiel Butler (a band, not a boy), they had but a small handful of songs available for our listening pleasure.
Now, a little way down the line the band has created a full album, 'Old Song New Song'.
Aptly enough, it features those old songs reviewed on these pages back in the mists of 2008 along with some newer ones.
Ezekiel Butler are a folk-rock act who find their inspiration in the music of the 70s. But their sound is surely more diverse than that.
True, you can find traces of the likes of Fleetwood Mac lingering in songs like 'Chelsea Calling', but you'll also find similarities to acts like Ben and Jason (see 'Liverpool', 'She's Gone' and 'Tears' in particular), Elivis Costello and The Beautiful South.
It's a gentle, flowing album, with hushed vocals, rolling piano parts and hypnotic violin parts.
Given the chance to breathe over the course of a full album, Ezekiel Butler's songs have the opportunity to really make their mark.
You gain a greater familiarity with the sound, absorb the songs' flavours as they swish around your aural taste buds, and get a better sensation of the Ezekiel Butler experience as a whole.
In fact, even at twelve tracks, it still comes as something as a surprise when the album comes to an end: we were just getting comfortable.
There's a lot of sadness in the lyrics of 'Old Song New Song'.
Similarly, 'One Regret' is about living with your memories, no longer part of the present: "As time passes by/time seems to fly/leaving you behind".
And so it continues with 'Neon Rain' which continues the theme of a life on hold following a relationship breakdown.
'Fairytale' with its Keith Emmerson-ish piano parts and ethereal, so quiet you can barely hear it, synthesiser, is all about a couple who have split up and spend their days apart remembering how good times once were together.
Meanwhile 'Cat 76' explores the world of internet dating. It's the tale of a woman who now wants to put her sad life behind her and move on: "Don't ask for my history/I'll be your mystery".
And it is this second theme of new starts that grows through the album.
'Tears', for its miserable sounding title, is a song building with momentum and even optimism: "Let the music soothe you and you know it's time to go".
Similarly, 'Bringing It Home' rises with the hope of a loved one's return and 'Lily', a father's eye view of his daughter's birthday party, sees beauty where no one else does: "she thinks she's not beautiful but they don't know".
'Old Song New Song' is a complex melding of the poignant (the "old song") and the optimistic (the "new song").
While the band is at pains to point out it's not quite a concept album, it's difficult not to think about the record in such terms.
This is a well-crafted piece of musicianship. Ezekiel Butler have done themselves proud.