Bid for £1.3m Northleach Old Prison revamp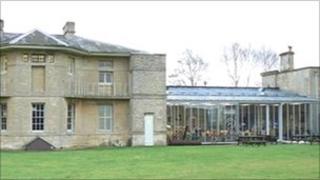 A Gloucestershire group has put in a £1.3m bid to the Heritage Lottery Fund (HLF) to redevelop a listed building.
Northleach's Old Prison is to be sold by Cotswold District Council to save ongoing repair and maintenance costs.
The Cotswolds Conservation Board (CCB), which has its offices and exhibitions based there, has estimated the total project cost to be about £1.8m.
The CCB hopes to buy the property and create a visitor centre and cafe with space for exhibitions and training.
Director of the Cotswolds Conservation Board, Martin Lane said: "This is an exciting and ambitious project which we believe will breathe new life into this important historic building as well as secure the future of both the building and the collection for the public."
Previously, the grade II-listed building also housed Blades Cafe, but this has since closed down.
Market value
The CCB has leased a section of the building from the district council for more than 10 years.
In 2010, the organisation opened the new Escape to the Cotswolds discovery centre.
The charity has not yet estimated the market value of the building but has said this will be explored further if gets through the first round of the bidding process.
No decisions have been made on whether the charity will run the cafe or lease it out.