Severn Area Rescue Association charity hit by recession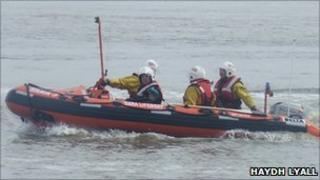 A charity in Gloucestershire which runs a lifeboat rescue service says it has suffered a significant fall in donations in the last year.
The Severn Area Rescue Association relies solely on volunteers and has to upkeep stations in Kidderminster, Tewkesbury, Sharpness and Beachley.
It said contributions are down by 20% and it is struggling to meet its running costs of £130,000 a year.
The charity believes the state of the economy is to blame for the fall.
Executive chairman Alan Stanley said: "Like a lot of charities the financial pinch is coming along and unfortunately the donations aren't as good as they used to be."