What does the law say about copyright on works of art?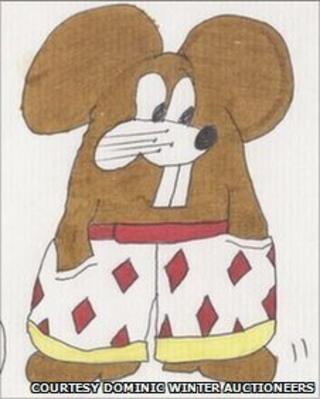 Lawyers acting on behalf of Sir Paul McCartney have stepped in to prevent a series of his drawings from being sold at auction.
They were put up for sale by the daughter of the animator who had been given them while producing an animated film for the former Beatle in the 1970s.
The lawyers say the images remain the property of Sir Paul as the film was made by his company MPL Communications, while the woman who wants to sell them says her father had always told her they belonged to him.
So what does the law say when it comes to copyright and ownership of works of art?
Copyright expert Roger Moore, from Bridgwater-based Roger Moore and Associates, said people who find the work - particularly after a passage of time - assume it is theirs.
"The difficulty of understanding intellectual property law is as to where the rights actually are vested.
"Because this gentlemen appears to have been commissioned by Sir Paul McCartney it means the rights would have been actually his and not the gentleman who is commissioned," he said.
In 2003 a work of art featuring Kylie Minogue's bottom was pulled from a Royal Academy exhibition after lawyers complained the image breached copyright.
The academy was asked to withdraw Consumerism 2, by Dilek O'Keeffe, because of a dispute over the use of an image which was also seen in the video to Minogue's hit song Spinning Around.