Conservatives gain Gloucester City Council majority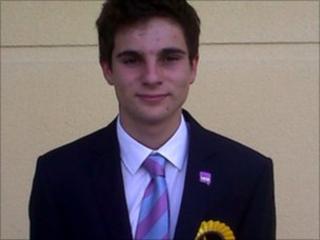 The Conservatives have won overall control of Gloucester City Council.
It is the first time the Tories - who had run the authority as a minority administration - have had a majority in the city for more than 20 years.
The news came after a recount in the Barnwood Ward which saw Conservative Tarren Randle taking a seat from the Liberal Democrats.
Eleven wards at the authority were up for election.
The ballot saw Labour lose one seat, the Lib Dems one, and the Conservatives gain two.
Leader of the council, Paul James said: "It's been a great night. We've managed to make gains against a backdrop of difficult decisions that we've had to take."
The new council comprises 10 Lib Dems, 19 Conservative and seven Labour councillors.
The Conservatives gained Tewkesbury Borough Council from no overall control, with the Tories gaining five seats and the Lib Dems losing four.
The borough council was run by a coalition between the Liberal Democrats and the Conservatives. There are also three independent councillors.
The Conservatives have lost control of Forest of Dean District Council, after Labour gained nine seats.
The Tories now hold 19 seats, Labour 17, the Lib Dems 1 and there are 11 independent councillors, which means no party has overall control.
In the Cotswolds, 18-year-old Lib Dem Joe Harris has become one of the youngest councillors in the UK after winning Cirencester Park ward.
However, the Conservatives remain in control of the council, despite losing 10 seats. They now hold 27, against the Lib Dems' 12 and five independents.
Stroud's former Labour MP, David Drew, is back in local politics after being elected to the ward of Pagan Hill.
Mr Drew, who lost his seat at the last General Election, was a councillor before he became an MP in 1997.
Overall, the Conservatives lost control of Stroud District Council, which is now hung.