Cirencester couple threatened with knife in burglary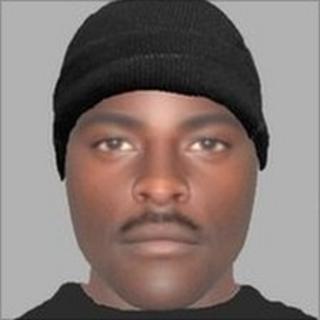 A couple from Gloucestershire were threatened with a knife and a "substantial" sum of money stolen when a man burst into their home.
Police were called to the house in Bowly Road, Cirencester, on Thursday, following reports of the robbery.
A Gloucestershire Police spokesman said the man knocked on the door and then pushed his way in.
"The victim's wife ran downstairs and both were threatened by the offender who demanded cash," he said.
"The intruder made-off with a substantial amount of money and ran towards the junction of Bowly and Apsley Road.
"He is described as stocky, black, in his late 30s and was wearing a black woolly hat and jumper.
"The intruder spoke with a Gloucestershire accent," he added.