Cirencester Hospital given cash for 'green gym' team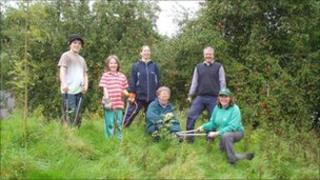 A so-called "green gym" team will be set up at Cirencester Hospital after it received a £6,200 grant.
The aim is to encourage people to get involved in outdoor projects, such as the restoration of an old orchard, to help improve their health and fitness.
Georgina Smith, of NHS Gloucestershire, said that gyms were not for everyone but that "getting outdoors is much better for your health and well-being".
The money has come from the Big Lottery Fund's Community Wildlife programme.