Gloucester Prison needs 'urgent attention'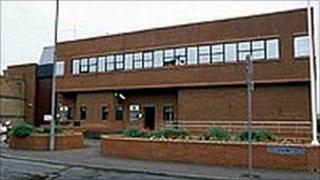 HMP Gloucester needs "urgent attention", the Chief Inspector of Prisons has said.
Nick Hardwick, who carried out an unannounced inspection, said the prison's performance had deteriorated and was disappointing.
His concerns included the bullying of vulnerable prisoners, and dirty, run-down cells.
In 2007 the prison was performing reasonably well, but activities on offer for inmates were criticised.
Mr Hardwick said: "Gloucester is a prison that causes concern. It has deteriorated since our last inspection.
"It is a very poor physical environment and there is evidence of a downward drift in performance across a range of areas. It needs urgent attention."
He said an overspill of vulnerable prisoners were targeted for abuse when housed on a landing with young adults.
C wing was in particularly poor condition, he added, with no toilets or basins in cells.
'New staff recruited'
In A and B wings, cells were dirty, run down and poorly ventilated.
Mr Hardwick also found a significant number of prisoners were locked in their cells for between 19 and 22 hours a day, while for those prisoners who had work, training or education, the quality was not good enough.
Resettlement provision overall was not very good with no evidence of a clear strategy.
On a positive note, relationships between staff and prisoners were found to be decent and respectful.
Michael Spurr, chief executive officer of the National Offender Management Service, said: "Gloucester's physical environment presents challenges, but staff work hard to provide a safe environment for prisoners.
"The Inspector rightly recognises violence and bullying are low, that relationships between staff and prisoners are very good and that support is given to help maintain contact with families, all of which help reduce the likelihood of re-offending and help to protect the public.
"Since the inspection, new staff have been recruited to improve the resettlement provision, and I am confident the governor and his staff can continue to build on this progress."