Gloucester builder gang's victims 'truly conned'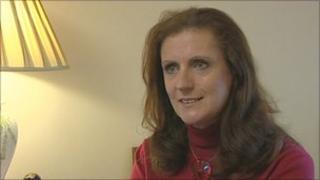 A couple who fell victim to a gang of cowboy builders from Gloucester have said they were "well and truly conned".
Susan Giesbrecht and her husband Ben were left £20,000 out of pocket when CMD Services failed to build an extension to their home.
Nicholas Harris, 45, Mark Dixon, 43, and Matthew Higgins, 33, were convicted of conspiracy to defraud at Bristol Crown Court earlier.
Co-accused Leighton Docksey, 34, and Lee Ireson, 30, were found not guilty.
The jury at Bristol Crown Court heard the gang collected cash in advance, then disappeared.
Dixon, of Ash Lane, Down Hatherley; Harris, of Ash Path, Upton St Leonards and Higgins, of Nelson Street, all Gloucester, had all denied conspiracy to defraud between April 2005 and October 2007.
Mr Docksey, of Bathurst Road, Gloucester and Mr Ireson, of Benhall Gardens, Gloucester Road, Cheltenham, had faced similar charges.
Cash demands
Bristol Crown Court heard that Harris was in charge of the Gloucester-based businesses, Construction Management Development Ltd and CMD Services Ltd, which specialised in building one and two-storey house extensions.
Before starting a contract the men were said to have collected as much cash up front as possible from homeowners.
They then disappeared, having not completed the work.
They are said to have tricked more than 50 clients out of over £900,000 for contracts totalling £1.8m.
Mrs Giesbrecht, from Down Ampney, near Cirencester, said: "They sent along an incredibly plausible young man who got very friendly with us and seemed very amiable. We were completely taken in by him.
"I think both my husband and I would assume that because we were intelligent people, that we were unlikely to be duped by anybody. And we were well and truly conned by these people."
Mr Giesbrecht said: "As I took more control of the project and started to put pressure on CMD to either do some work or to give us some money back, their reaction became increasingly hostile and aggressive.
"This included threats of legal action; I started receiving obscene nuisance phone calls and their e-mail correspondence became more and more aggressive."
'Just despicable'
Businessman Mike Stanley, from Yate in South Gloucestershire, paid CMD Services £11,000 for an extension to his home.
After endless delays and excuses by the builders he told the company he was contacting the police.
He said: "Then I got a phone call back from this person who turned out to be Nick Harris saying that we should never threaten them with the police, if I do any more of this I'll be breaking the contract and they therefore wouldn't do any more work.
"I said 'you've hardly done any work as it is' and then things got pretty nasty on the telephone.
"I'm not that old but how they can go out and con pensioners out of their life savings I don't know.
"It's just despicable, I just hate them."
He said he eventually had to spend another £11,000 to complete the work.