Cheltenham MP Martin Horwood may vote against fees rise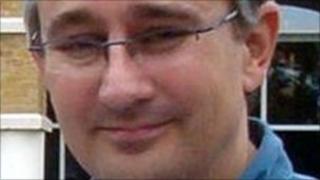 Cheltenham's Lib Dem MP Martin Horwood says he is considering voting against the coalition government on its plans to increase tuition fees.
Lib Dem ministers have helped draft the plans despite the party pledging to scrap fees before the election.
Mr Horwood said he would not support the bill but was weighing up the consequences of voting 'no'.
"[It] might lead to other cuts elsewhere, in the science budget or in further education," he added.
"It's not an easy choice."
'Progressive deal'
Mr Horwood told BBC Radio Four he favoured completely scrapping fees, but he "respected" the position of business secretary and senior Lib Dem Vince Cable.
Mr Cable, who announced plans to raise the cap on tuition fees to £9,000 a year in October, yesterday indicated that he might abstain from a vote on the matter in the cause of "party unity".
"We have to realise that the situation - the economic and political situation - has changed, and Vince Cable has got an enormously progressive deal, a much better one than Labour or the Tories would have delivered left to their own devices," Mr Horwood said.
"And so I respect his position. I can't support it because it does involve a rise in tuition fees."
A vote on the issue is expected later this month.