Kevin McCloud asks for views on derelict site in Stroud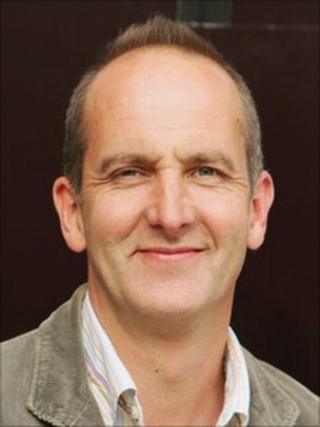 Television presenter Kevin McCloud is asking for people's views on his grand design for a derelict former hospital site in Stroud.
Outline planning permission has been granted to a partnership led by Mr McCloud to convert the Cashes Green Hospital site into 78 homes.
Community body Gloucestershire Land for People will manage half the homes.
Mr McCloud, who presents Grand Designs on Channel 4, said they had to resist temptation to demolish the site.
He said: "There are one or two people that feel strongly that the existing buildings could and should be converted into residential use.
"At heart I'm a conservationist, so my natural instinct is to want to keep as much as possible but at the same time we have to make a scheme which is viable.
"We have outline permission to demolish everything so we have to fight against that and try and retain as much as we can."
Mr McCloud added that local people's views were crucial to his plans, which include 39 homes to be available for "affordable" rent, and urged people to have their say.