Gloucestershire voluntary sector 'threatened by cuts'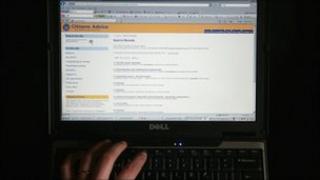 A citizens advice bureau spokesman in Gloucestershire has warned that services will be threatened if local government grants are cut.
BBC-commissioned research suggests people in Gloucester and Cheltenham are more vulnerable than others in the West region to long-term unemployment.
The research, carried out by Experian, ranks the resilience of English council areas to economic shocks.
The government will announce its spending review results in the autumn.
The research also shows Gloucester, Cheltenham and Tewkesbury have more benefit claimants than many other areas in the region and Gloucester has the 10th highest number of vulnerable sectors such as engineering and construction out of the 324 areas in England.
'Demand increasing
People in Tewkesbury and Cheltenham, along with those in Bath and North East Somerset, show the highest levels of resilience - or work in sectors that are faring well despite tough economic times in the BBC West region, the research shows.
But Andrew Banfield, manager of Cheltenham, Cirencester and Tewkesbury Citizens Advice Bureau, said demand for help was increasing.
In Cheltenham, the voluntary organisation has a contract with the council to provide housing, debt and welfare benefit case work and it also has agreements with Tewkesbury and Cotswold councils.
Mr Banfield said it was currently working with budgets that were set before the coalition government.
"It is later this year and in the new financial year over 2011-12, that we are really going to feel the pinch," he said.
"We know our main funders, who are local authorities, are going to be saying how they can save money and we know one of the areas they are going to look at is the voluntary sector.
"We can only hope they understand that the voluntary sector - as far as advice is concerned - is absolutely vital to the population.
"Without us, people can't get what they are rightfully entitled to."
BBC Radio Gloucestershire will be holding a Big Debate on Friday morning from 0900 BST.