Archie Battersbee: Family devastated as legal routes exhausted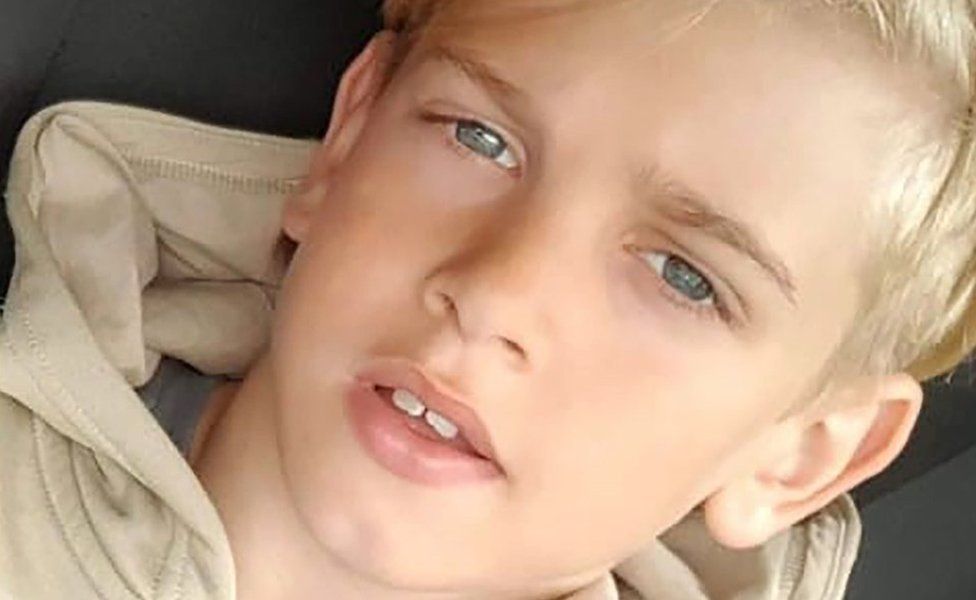 The mother of Archie Battersbee says she has done everything she promised her son she would do as the family prepare for his life support to be withdrawn on Saturday.
They had asked the European Court of Human Rights (ECHR) to intervene, but were told it "fell outside" its scope.
The 12-year-old must spend his final days in hospital after the High Court ruled he could not move to a hospice.
Archie's mother, Hollie Dance, told Sky News she was "broken".
Her son has not regained consciousness since being found at his home in Southend, Essex, in April.
In an interview with Sky News, Ms Dance said: "The last however many weeks since 7 April, I don't think there's been a day that hasn't been awful really."
She added: "It's been really hard. Despite the hard strong face and appearance obviously in front of the cameras up until now, I've been pretty broken."
She said the hospital had made it clear there were no more options and that life support would be withdrawn on Saturday.
Asked if there was anything more she could do, Ms Dance, of Southend, Essex, said: "No. I've done everything that I promised my little boy I'd do. And I've done it."
The family's long legal battle to continue his life-sustaining treatment ended when the ECHR said it "would not interfere" with the UK courts' rulings, paving the way for support to be stopped.
They hoped to move him to a hospice but doctors warned he was too unstable to move by ambulance and it would "hasten premature deterioration".
The High Court ruled Archie should remain at Royal London Hospital in Whitechapel, east London.
The family sought permission to appeal against the decision, but that bid was rejected by three justices at the Court of Appeal.
They then asked the ECHR to intervene, but late on Friday, the court said the request could not be dealt with.
A spokesman for campaign group Christian Concern, which is supporting Archie's family, said: "All legal routes have been exhausted.
"The family are devastated and are spending precious time with Archie."
Archie was found unconscious at home and his mother believes he may have been taking part in an online challenge.
Life-sustaining support, including mechanical ventilation and drug treatments, has been in place since April.
In her ruling earlier on Friday, taking into account medical evidence, Mrs Justice Theis concluded it was not in Archie's best interests to be moved.
She said: "Archie's best interests must remain at the core of any conclusions reached by this court.
"When considering the wishes of the family, why those wishes are held, the facilities at the hospice, what Archie is likely to have wanted... the risks involved in a transfer... and the increasing fragility of his medical condition, I am satisfied... he should remain at the hospital when treatment is withdrawn."
Mrs Justice Theis also noted Archie's family's "unconditional love and dedication", which she said had been a "golden thread that runs through this case".
"I hope now Archie can be afforded the opportunity for him to die in peaceful circumstances, with the family who meant so much to him as he clearly does to them."