Cole Anderson-James says TikTok is way better than his sales job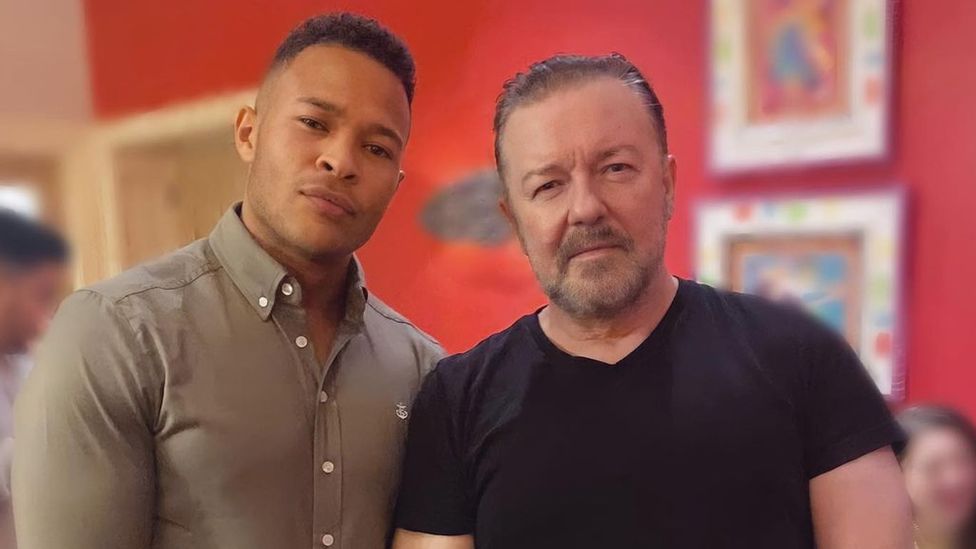 A TikTok star has said being made redundant was "one of the best things" that had happened to him.
Cole Anderson-James, from Colchester, Essex, was working in sales before losing his job during the pandemic.
The 25-year-old started doing lip syncing videos on TikTok in lockdown before creating his own sketches.
He has 1.6m followers on the platform and was cast in the Netflix show After Life after Ricky Gervais saw his videos.
"I got made redundant and it was probably one of the best things that has actually happened to me because I had way more time to spend doing the videos," Mr Anderson-James said.
He said he was "bored" and "didn't even know what TikTok was" when he first downloaded the app and started with the lip sync videos.
"Eventually people liked them, they started racking up views and I put them on Twitter and then moved to my own original stuff maybe six months down the line," he said.
Mr Anderson-James would often lip sync to sketches from The Office, which eventually caught the eye of creator Ricky Gervais.
He was given a role as a yoga teacher in the third series of Gervais' Netflix series After Life and hopes to continue acting.
"I'm carrying on with the videos," he said. "They're doing good online - it's paying my wage.
"I like acting, so I'd like to do more."
Mr Anderson-James said although the videos are short in length, they were "actually quite time consuming" to make.
"They take me like two or three hours with filming and editing," he said. "But it's way, way better than my sales job."