Colchester mental health patient took own life after neglect - coroner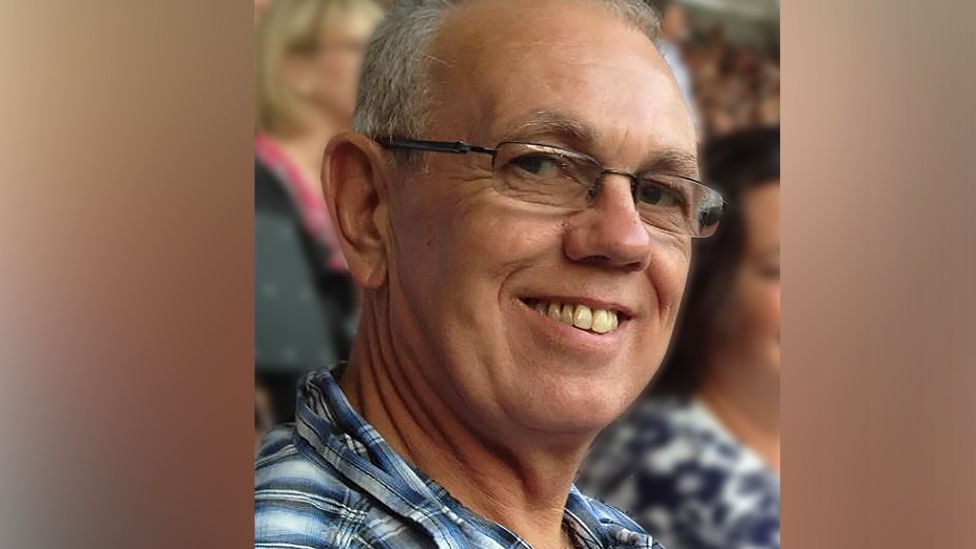 A patient who took his own life on a mental health ward in Essex died after "neglect" from a hospital trust.
Mick Woods, 66, of Walton-on-the-Naze, died on Christmas Day in 2020 at the King's Wood Centre, in Colchester.
Sean Horstead, area coroner for Essex, concluded the death was "suicide contributed to by neglect".
Essex Partnership University NHS Foundation Trust said patient safety was an "absolute priority".
The trust has previously been fined £1.5m following a prosecution brought by the Health and Safety Executive for failings relating to the deaths of 11 patients between 2004 and 2015.
Mr Woods died a month after the trust pleaded guilty.
A narrative verdict concluded there had been "inadequate" risk assessments of Mr Woods upon his arrival on 10 December, 2020, and whilst on the ward, meaning there were repeated "missed opportunities" to recognise there was a high risk of self-harm.
A chance to remove items which could be used by Mr Woods to self-harm was also missed.
The trust also failed to give proper resuscitation with an "unacceptable delay" in getting oxygen to Mr Woods after he was found on the ward.
Mr Horstead concluded the failure to provide a resuscitation mask was a "gross failure" to provide basic medical care and was neglect.
Following six days of evidence in May, Mr Horstead concluded Mr Woods died by suicide; contributed to by neglect.
Afterwards Mr Woods' family said there had been a "complete failure in providing Mick with even the most basic of care at a time when he was at his most vulnerable."
Paul Scott, chief executive at Essex Partnership University NHS Foundation Trust, said: "Patient safety is our absolute priority and is at the forefront of everything we do at EPUT.
"Since 2020 we have continued to take action to ensure the safe staffing of our wards, improve patient observation practices, increase staff training and strengthen communication between wards."